NPTFA
Following a recent meeting, we have a new Chair of the Nazeing, Parent, Teacher and Friends Association. Chloe Atkinson, mum to Elliot in Year 1, has kindly taken this on board and would welcome parents to join the committee in order to help organise future events, raising funds to support different enrichment activities for the children through the school.
The next planned event is our Christmas Cafe/Raffle which is taking place on Thursday 8th December.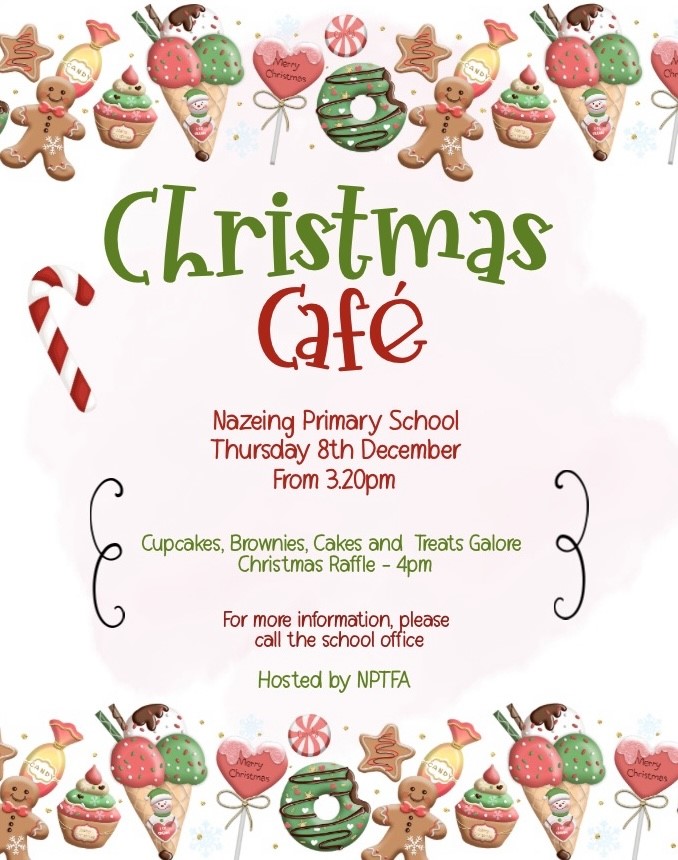 If you would like to help in any way, please contact the Chair, via the school office.